Forklift rental in Rubí

When renting a forklift we must take into account some aspects such as:
The maximum height to which the load must go.
The dimensions of the load
The weight that the truck has to support
The width and height of the accesses where the forklift must circulate
Finally check if there are ramps or the condition of the pavement where the truck must work
Renting a forklift will allow you to deal with peak workloads. In the case that the rental is long term we have special rates. If this is your case, contact us and we will advise you.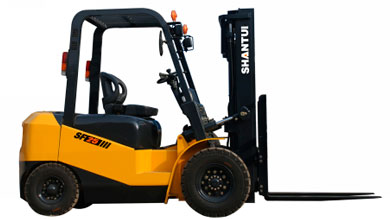 Type of trucks
Our forklift truck catalog offers the following varieties:
Forklift Reach Trucks
Reach trucks with lifting pantograph
4-wheel front forklifts
These machines can be electric or diesel depending on your needs and range from 1.5 tons to 10 tons of lifting capacity.
Rental options
At OT Logístic we offer you different options for your forklift rental in Rubí needs. We offer:
Short-term rental: for durations that are usually one or several days.
Long-term rental: for durations from several weeks or months.
Rent for campaigns: for durations of several months or more than a year.
Benefits of renting forklifts
The rental option gives your company great flexibility because you will only have the cost of the service when you need it.
Technical assistance included 
Variety of machines according to your needs 
Flexibility of contracting the service 
Delivery and collection of the truck
We are characterized by…
Quality in the rent
We are a company with extensive experience in machinery rental. Your orders will be processed on time with your truck rental.
Value added
We offer a totally personalized service. Contact us and we will study your case to offer you the best solution
Customer satisfaction
Our goal is to develop services that meet the expectations of our customers. From the reception to the delivery of the machinery.
Do you need a forklift rental service in Rubí?
If you require a forklift rental service in Rubí or surroundings, you can contact us. We will study your case to offer you the best possible solution.