Transport with crane truck
The crane truck transport service is a service that we offer from OT Logístic. The main applications are:
Transportation, loading and unloading of goods
Placing posters using a basket
Movement of light or heavy machinery
Assemblies of metal structures
Transfer of construction booths and containers
Civil works and construction works
Glass placement with electric suction cup
We have a variety of crane trucks that allow us to offer a service to your needs.
Our crane trucks are equipped with the latest technology to offer maximum safety. In addition, they have a built-in crane system that allows working with a very wide radius of action.
We offer transport service with crane trucks in the province of Barcelona, although our operating radius includes the entire area of Catalunya. If you need a longer distance transport, you can get in touch and we will study your case.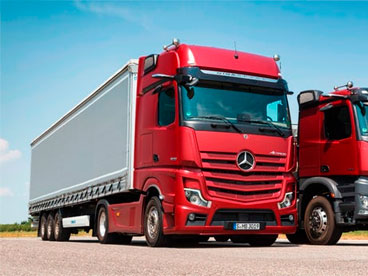 Service features
Trailers with full loads
Measurements up to 13.6 m. length and interior height up to 3 m.
Loads up to 24,000 Kg.
Side, rear and top loading tauliners
Platform for the safe handling of machinery and bulky goods
Advantages of the service
Optimize transportation costs
Take advantage of the knowledge and experience that we have.
Hiring the service from a specialized company will allow you to focus solely on your core business.
Fully flexible service adapted to your needs.
Versatile transport solution for all sectors.
We are characterized by …
Quality in deliveries
We are a company with extensive experience in van delivery. Your products travel safe with us.
Value added
We offer a totally personalized service. Contact us and we will study your case to offer you the best solution
Customer satisfaction
Our goal is to develop services that meet the expectations of our customers. From receipt to delivery of the merchandise.
Do you need a transportation service?
If you require a transport service with a crane truck, you can contact us. We will study your case to offer you the best possible solution.